14 days to return
We offer a 14 days money-back guarantee in case you don't like the product for any reason

Professional advice
We offer professional advice on the purchase and sale by ours specialits

Quality Assurance
We provide a quality guarantee for the products in our store

Fast international shipping
We have most of our products in stock. We ship them in a 24 hours
Ball screws


There are 2 products.
Showing 1-2 of 2 item(s)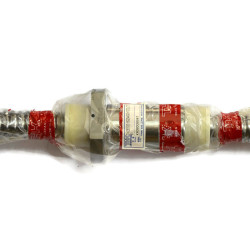 High-quality ball screws
Ball screw span>is an important system component that converts rotary motion to linear motion or vice versa. Ball screw span>It consists of two main parts: a ball screw and a ball nut placed in one unite together with reversible ball bearings. The whole mechanism ensures smooth running of the ball screw with its own use of ball bearings. Why w ball screws span>ball bearings present? The result of this solution is much less friction during operation of the device. Moreover ball screws feature high precision , which in turn translates into the correct and, importantly, accurate operation of the machine in which this mechanism was used. Ball screws are available in thirdh versions: rolled, ground and chipped/ span>
Advantages of ball screws in industry
Ball screws span>they are used in most CNC machines, injection molding machines and measuring devices. Most often, however, they can be found in industries such as:


machine tools, span>

aircraft structures,

aboutwood processing, span>

handling equipment and industrial robots,

printing and paper machines,

medical equipment, span>

measurement technology.


What is the reason of their popularity? Hiwin Ball Screws span>orafrom other leading brands are characterized by, among others:


quiet operation, which is valuable especially in some specialized devices, where silence is extremely important for the operator's precision,

smooth operation - many industrial machines are operated in many-hour cycles, therefore the bolts subjected to numerous loads must be particularly durable and work with a specific fluidbone. They certainly guarantee that ball screws span>,

have a high temperature tolerance, -30 to + 80 ° C, to + 110 ° C for intermittent operation.


Check ball screws span>at Outlet3D.eu and find the model that will suit your needs. Order now and enjoy fast order fulfillment. Check out other liner techniques available in our store such asttps: //outlet3d.eu/pl/262-wiedznice-liniowe ">linear guides,linear modules a>andlinear actuators a>.
rozwiń więcej >
zwiń