14 days to return
We offer a 14 days money-back guarantee in case you don't like the product for any reason

Professional advice
We offer professional advice on the purchase and sale by ours specialits

Quality Assurance
We provide a quality guarantee for the products in our store

Fast shipping
We have most of our products in stock. We ship them in a 24 hours
3D printers up to PLN 1,000


There are 3 products.
Showing 1-3 of 3 item(s)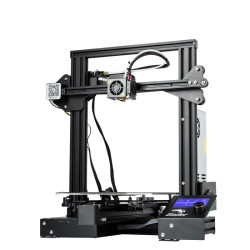 FDM
Regular price
$210.31
-5%
Price
$199.79
FDM
Regular price
$233.12
-5%
Price
$221.47
SLA / DLP
Regular price
$177.24
-5%
Price
$168.37
What 3D printer up to PLN 1000? span>
Buying a 3D printer can be quite expensive. However, if you are looking for a device for private use and you do not want to spend several thousand zlotys on a 3D printer right away, it is best to start with one of the budget models. For lessthan 1000 PLN you can have a 3D printer, whichRa will give you solid print quality while also allowing you to discover your passion for creating 3D designs. p>
Thanks to models such as Creality Ender 3 3D printerwhich are among the proven models in praffordable price, you can enter the world of 3D printing. You can also easily find consumables and spare parts. Check all printing3D arks up to PLN 1,000at Outlet3d.eu.
The best 3D printer up to PLN 1000 span>
Contrary to appearances, you do not need to spend significant amounts to be able to enjoy your own 3D printer. Devices such as the aforementioned Creality Ender 3 or the model that is equally well known to more experienced usersps: //outlet3d.eu/pl/fdm/1630-drukarka-3d-anycubic-i3-mega-s.html ">Anycubic Mega Sare printers that enjoy reliability at a low price. The technology of making these devices is solid. For example, the Ender 3 can run continuously for up to 200 hours.
Why is it worth buying a printer3D up to PLN 1000 strong>? Here are some important arguments to know before making a purchasing decision.