14 days to return
We offer a 14 days money-back guarantee in case you don't like the product for any reason

Professional advice
We offer professional advice on the purchase and sale by ours specialits

Quality Assurance
We provide a quality guarantee for the products in our store

Fast international shipping
We have most of our products in stock. We ship them in a 24 hours
3D printer chamber


There are 2 products.
Showing 1-2 of 2 item(s)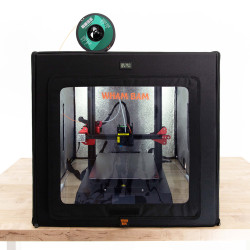 -5%
New product
New
New product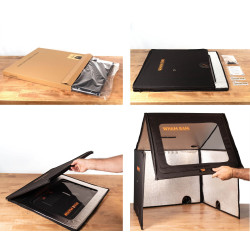 3D printer enclosures
Regular price
$111.86
-5%
Price
$106.27
Is it worth installing a chamber for a 3D printer?
In advanced,industrial models a>3D printers, the presence of the chamber is slowly becoming the standard. It has been proven that its presence significantly affects the print quality and the stability of the process itself. As you know, 3D printing requires precision, therefore the environmental conditions should not affect the horse effectcoffin. Meanwhile, the lack of any cover translates into the temperature, which is crucial during heating= "https://outlet3d.eu/pl/55-filamenty">printer and filament melting.
If your 3D printer is not factory-equipped with a closed chamber - nothing is lost. In our online store Outlet3D.eu you will find chambers to3D printers of various brands . Choosecompartment for your printer model span>or usewith one of the universal accessories/ span>
Advantages of the 3D printer chamber
The key aspect for which it applies chambers for 3D printersis to ensure the optimal temperature inside the closed circuit for printing and the material used. For this reason, e.g. a work platform is heated. An open window in the room or a large temperature difference between the inside of the printer and its surroundings can affect the end result of the entire process. For this it is worth togive a clean aspect to your print. Dust particles and other types of contamination, invisible to the naked eye, may not only adversely affect the printout, but also lead to the failure of individual components.
Here are the most important perks of ownership span>chambers for a 3D printer:


maintenance of stthe temperature inside the printer chamber,

protection against pollution,

protection against mechanical damage,

komora of a 3D printerreduces noise during printing, span>

an added advantagechambers for a 3D printerthere is water resistance,

some span>

chambers for a 3D printer

at Outlet3D.eu they have air filters. span>