14 days to return
We offer a 14 days money-back guarantee in case you don't like the product for any reason

Professional advice
We offer professional advice on the purchase and sale by ours specialits

Quality Assurance
We provide a quality guarantee for the products in our store

Fast international shipping
We have most of our products in stock. We ship them in a 24 hours
Metrology


There are 2 products.
Showing 1-2 of 2 item(s)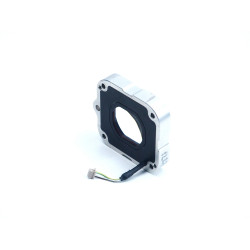 Elements of coordinate measuring machines
This category includes elements of coordinate measuring machines such as position controllers, probe modules, styli, adapters and accessories for CMM machines. Products in this category are used during the broadly understood quality control. They are used for coordinate measurements, which come down to the analysis of single points on the surface of the measured object in the X, Y, Z planes.
Coordinate measuring machine allows for a quick and highly accurate assessment of product performance based on position and size measurements, even for very small items.
The most popular accessories for measuring machines
Currently, metrology services are becoming more and more popular in the broadly understood industry. They are mainly used in areas such as the automotive, machinery, energy, aviation and aeronautics industries. Cocoordinate measurement technique zit grows with each subsequent year and new ones appear on the market measuring machines for large parts as well as small objects characterized by greater accuracy of measurements.
Behindprecise measurement of parts or other objects, not only technologically advanced machines, but also dedicated software and accessories are suitable for them. During measurements, it may be necessary to use fixing systems and lugsplates, calibration and step standards, loading systems, spindles and reference ball holders. Some of these products are available in our online store.
Check also other categories of our store, you may be interested in the objectVivid for SLR cameras, multimedia projectorsorindustrial cameras .
rozwiń więcej >
zwiń