14 days to return
We offer a 14 days money-back guarantee in case you don't like the product for any reason

Professional advice
We offer professional advice on the purchase and sale by ours specialits

Quality Assurance
We provide a quality guarantee for the products in our store

Fast international shipping
We have most of our products in stock. We ship them in a 24 hours
3D printer enclosures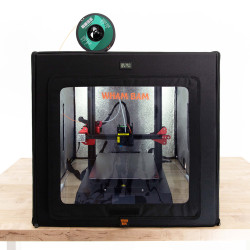 3D printer enclosures
Regular price
$148.83
-5%
Price
$141.39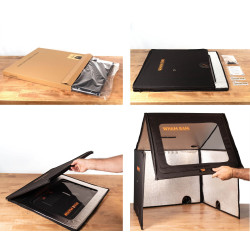 3D printer enclosures
Regular price
$111.86
-5%
Price
$106.27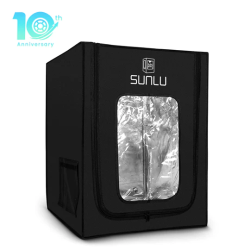 3D printer enclosures
Regular price
$53.30
-5%
Price
$50.64
When do you need a 3D printer enclosure?
As you know, 3D printing is an extremely precise process that requires specific conditions, for example temperature. Therefore, some devices, especially thesetps: //outlet3d.eu/pl/160-drukarki-3d-przemyslowe ">industrial, is made with a factory housing, thanks to whichhref = "https://outlet3d.eu/pl/170-komora-do-drukarki-3d">printer compartmentit is tightly closed. In this way, the printer inside ensures an optimal environment for the realization of three-dimensional models. In rooms with variable temperature conditions,3D printer housingit is indispensable.
For this reason, very often after 3D printer enclosure individual customers who use their devices at home are reaching out. Sometimes a tilted window is enough to significantly change the temperature in the room. 3D printer housingprotects the printout and components against the adverse effects of the environment.
Advantages of a 3D printer enclosure
In addition to ensuring a constant temperature level, the use of 3D printer enclosureshas a number of other benefits. The cover can have a significant impact on hygiene both inside the housing and for the environment. Melting thermoplastic materials, albeit in small amounts, is a chemical process, thereforestyle = "font-size: 11pt; font-family: Arial; color: # 000000; background-color: transparent; font-weight: bold; font-style: normal; font-variant: normal; text-decoration: none; vertical-align: baseline; white-space: pre-wrap; ">better applypour the housing of the 3D printerthat will take care of cleanliness.
Here are the most important perks of ownership 3D printer enclosures:


maintainNo constant temperature inside the printer despite changing environmental conditions,

protection against contamination, e.g. dust particles, which can settle both on the printout and on individual parts of the device,/ p>

protection against mechanical damage,

some cases have practical pockets and compartments for tools,

3D printer housingreduces noise during printing,

ageMost of the models available in our store are waterproof, so it protects the device,


some 3D printer enclosures at Outlet3D.euhave air filters.
rozwiń więcej >
zwiń