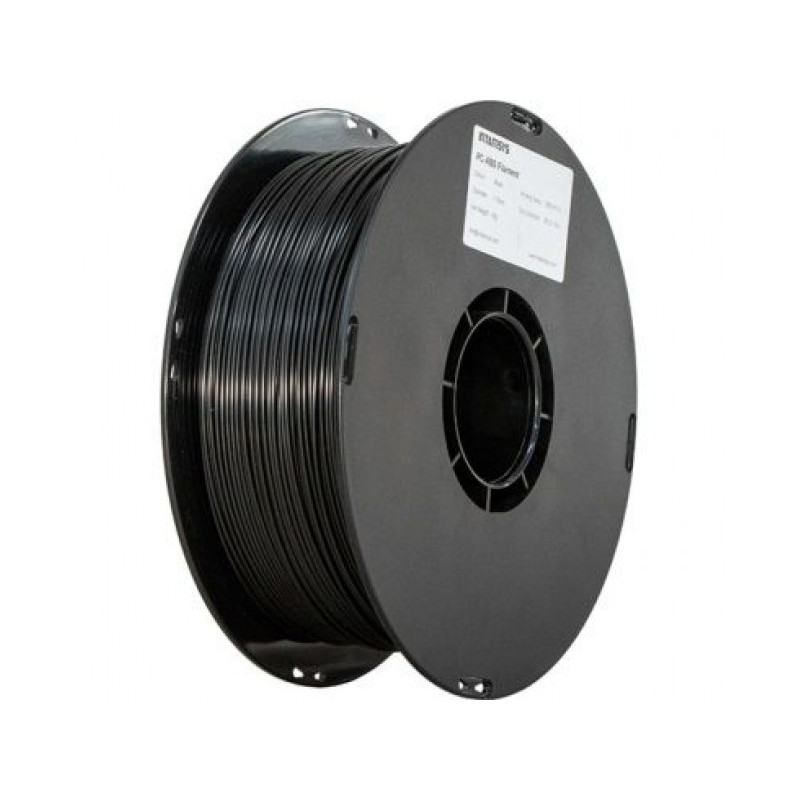  
Filament Intamsys PC-ABS 1,75mm 1kg Black
$59.17 brutto
59.17 tax excl.

14 days to return
Withdrawal from contract within 14 days without giving any reason

Fast shipping
Items available in stock are shipped on weekdays within 24 hours
    Good toughness and impact strength
    High temperature resistance
    Smooth surface finish
    Easy for postprocessing
Filament Intamsys PC-ABS 1,75mm1kg Black
   INTAMSYS PC-ABS (polycarbonate/acrylonitrile-butadiene-styrene terpolymer blend) is a thermoplastic alloy, which is designed specifically for FFF 3D printing. It offers excellent toughness and heat-resistance while displaying good surface finish and good compatibility with metal plating.
Filament diameter: 1.75 mm
Available colors: Black
Color attribute: Solid
Density: 1.1 g/cm³
Elongation at Break:  4.7%
Filament weight: 1 kg
Flexural Modulus :2,055 MPa
Flexural Strength : 76.5 MPa
Glass Transition Temperature: 109 °C
Heat deflection temperature 1.8 MPa: 106 °C
Impact strength: 16.2 kJ/m²
Support material: HIPS
Tensile Strength: 42.7 MPa
Young's Modulus: 2,100 MPa
3D print PC-ABS on INTAMSYS' 3D printers;

    FUNMAT PRO 610HT
    FUNMAT PRO 410
    FUNMAT HT

Match Support Material: HIPS