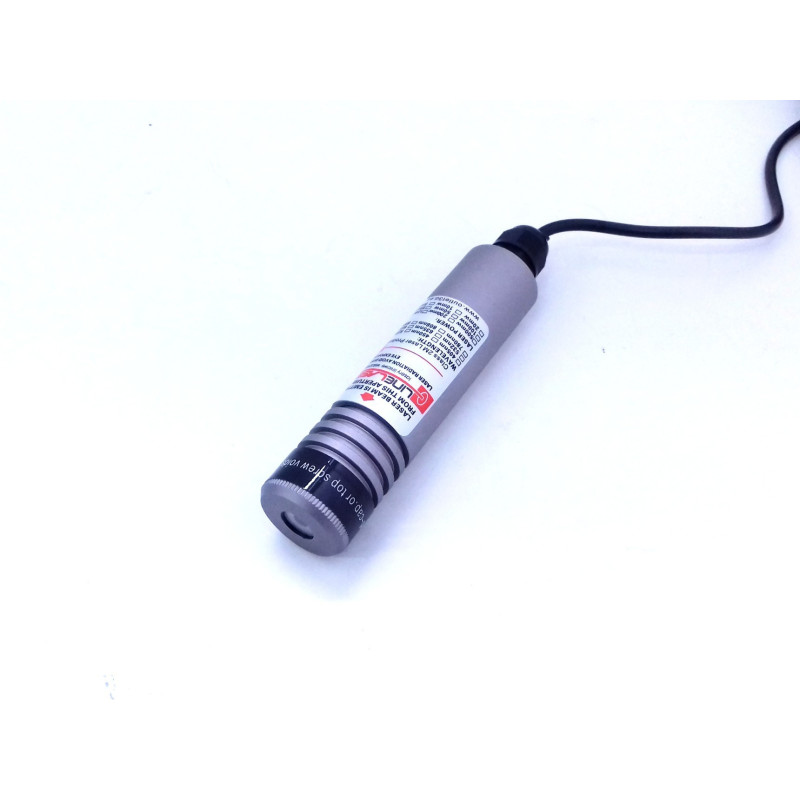  
Linear laser LINELASER 50mW green
$132.43 brutto
132.43 tax excl.

14 days to return
Withdrawal from contract within 14 days without giving any reason

Fast shipping
Items available in stock are shipped on weekdays within 24 hours
The 50mW  Green Line laser is ideal for sawmills and stone machines as well as many others as an auxiliary device for determining eg axes, it can be easily connected to the power supply on the machine.
Included are:
-Linear laser
-handle
-Guaranteed with FV
Application:
-scanning 3d and digitizing the material world (contour mapping)
- woodworking as a cutting line indicator for a saw or saw.
-Masonry as a pointer to cutting lines on different types of stones
-metrology and qualitative measurements
- laser pointer on various types of machines,
Specification (strengths of our lasers):
Colors: green
Power: 50mW
Voltage: 5 VDC DC: 12 / 24V
Line length from 1m - 20m depending on the laser setting on the machine
Thickness of lines from a distance of 5m - 2mm
Lifetime: 15.000 h (lasers have the highest quality diode Mitsubishi / OSRAM)
Operating temperature: -20o to + 50o
Warranty: 12 months on invoice basis
Wavelength: 600 nm / 520nm
Degree of protection IP67 (dust and waterproof)
Class 2 - Laser safe in all conditions during rational work thanks to natural reactions
defensive eg closing the eye. The laser emits visible radiation in the wavelength range
from 400nm to 700nm.
Data sheet
Total Lenght

105mm

Outer Diameter

26mm