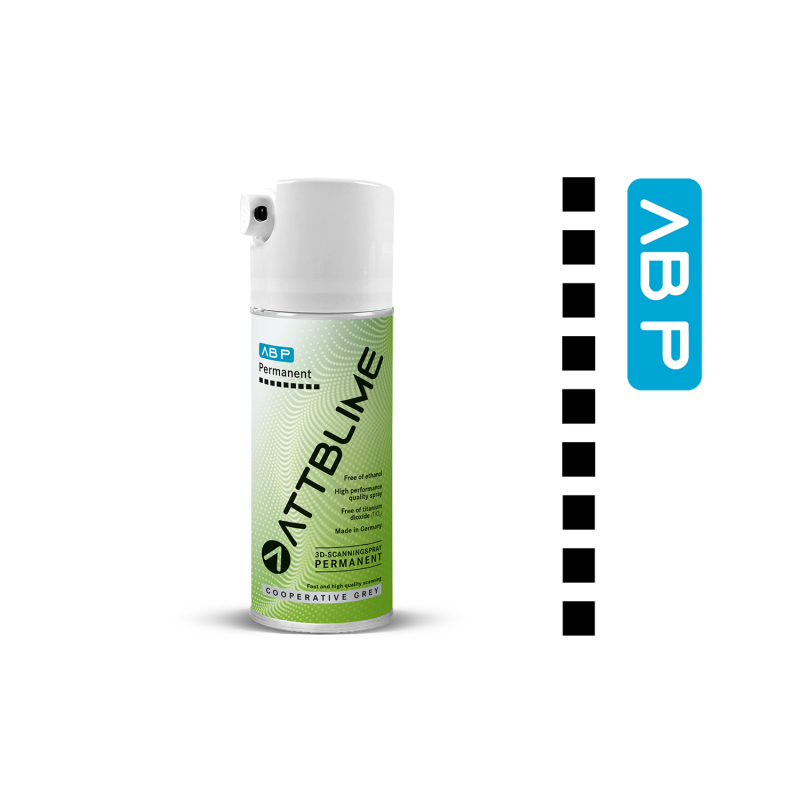  
ATTBLIME ABP Permanent 400ml SCANNING SPRAY
A scanning spray was created under the name ATTBLIME ABP, which enables the user to achieve a uniform and homogeneous spray pattern with a layer thickness of 7 µm.
The permanent 3D scanning spray ABP differs significantly from comparable white products through the newly developed color cooperative gray. This matt gray color is optimally tailored for use in optical measurement technology and is also based on environmentally friendly renewable raw materials!
The ATTBLIME ABP scanning spray is free of titanium dioxide (TiO2) and ethanol. ABP adheres to all porous and non-porous surfaces such as textiles, wood, glass, painted surfaces, metal, plastic, stone, mortar and paper. It can be removed very easily after application.
The spray cans are equipped with the unique SHC system (spray head change system), which enables the user to control the layer thickness between vertical and horizontal, as well as wide and narrow exit angles.
Customers who bought this product also bought: