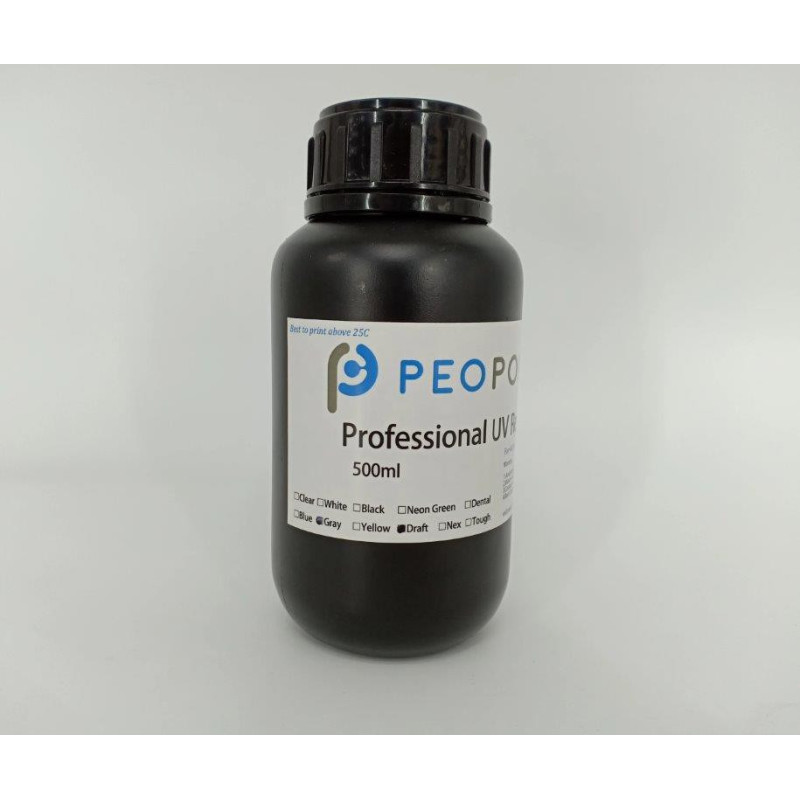  
Peopoly Professional UV Resin 500ml it is designed for fast and easy printing on a large volume resin printer.
 It is particularly suited for LCD printing due to the lower energy required for curing.
The print is also easier to remove from the plate to prevent damages to the object.
Material Property
Hardness (Shore D): 80
Tensile strength at break (Mpa): 59
Elongation at break(%):  6%
Young's modulus (MPa): 820