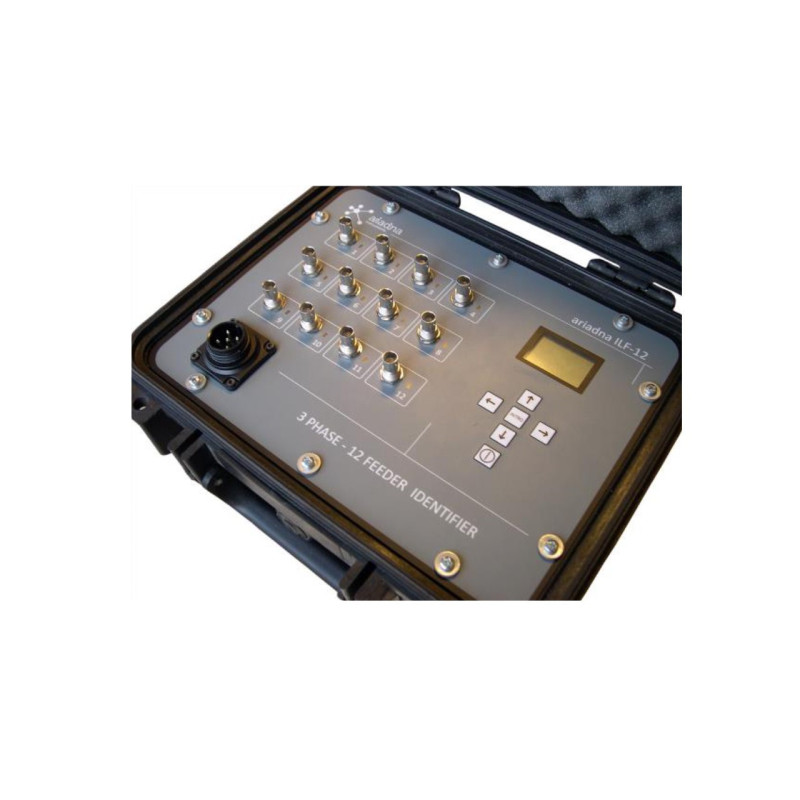  
Identificador de Líneas y Fases de BT Ariadna ILF12
$8,316.79 brutto
8316.79 tax excl.

14 days to return
Withdrawal from contract within 14 days without giving any reason

Fast shipping
Items available in stock are shipped on weekdays within 24 hours
LV Live three Phases and up to 12 Feeders Identifier.
ARIADNA ILF12 special features :
        

LV Live Network Connectivity (without de-energizing).

        

Tree Phases and up to 12 Feeders can be identified in few seconds.

        

Codification of Central Device in order to use simultaneously up to 8 Ariadna ILF12.

        

Proven efficiency on line distances longer than 1km.

        

Any LV Network configurations :

Up to 480V AC between phases,
50 & 60Hz,
Coupled and/or Ringed Networks,

        

Used by single operator.

        

Central Unit is placed in Substation and operator reads customer data downstream.