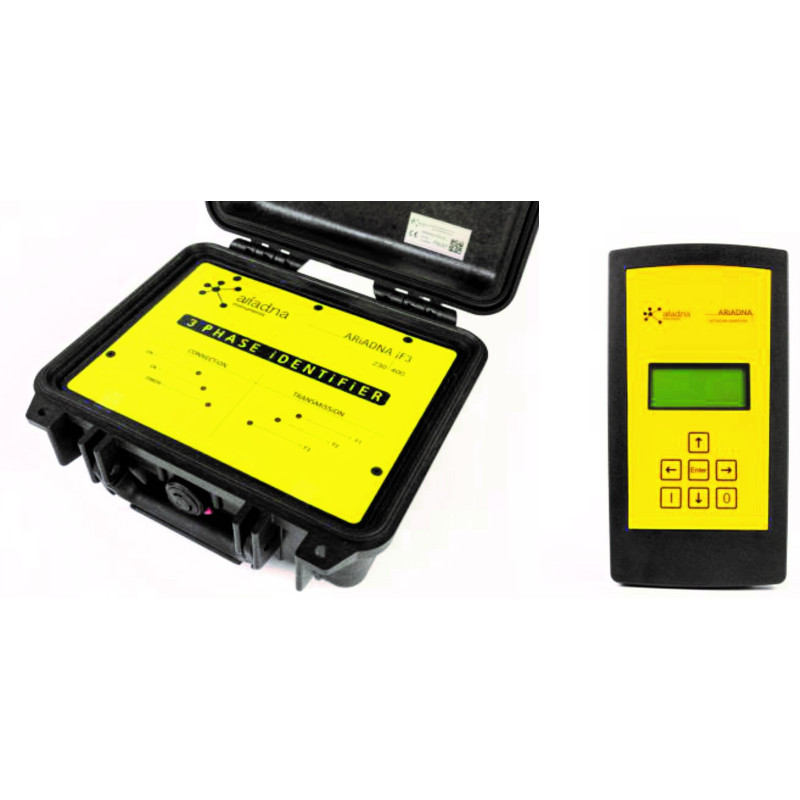  
Identificador fases de BT en tension Ariadna IF3
$3,450.27 brutto
3450.27 tax excl.

14 days to return
Withdrawal from contract within 14 days without giving any reason

Fast shipping
Items available in stock are shipped on weekdays within 24 hours
Live Network LV Phase Identifier - IF3 ;  Manufacturer - MERYTRONIC - Spain 
ARIADNA IF3 : special features  
*LV Live Network Connectivity (without de-energizing).
*Three Phases can be identified in few seconds. 
* Proven efficiency on line distances longer than 1km.
* One Central Unit and multiple Line Units may be used.
* Used by single operator.
*Operational for all kinds of LV Network configurations.
*Plug and Play => Start operation directly, without additional adjustment or programming.