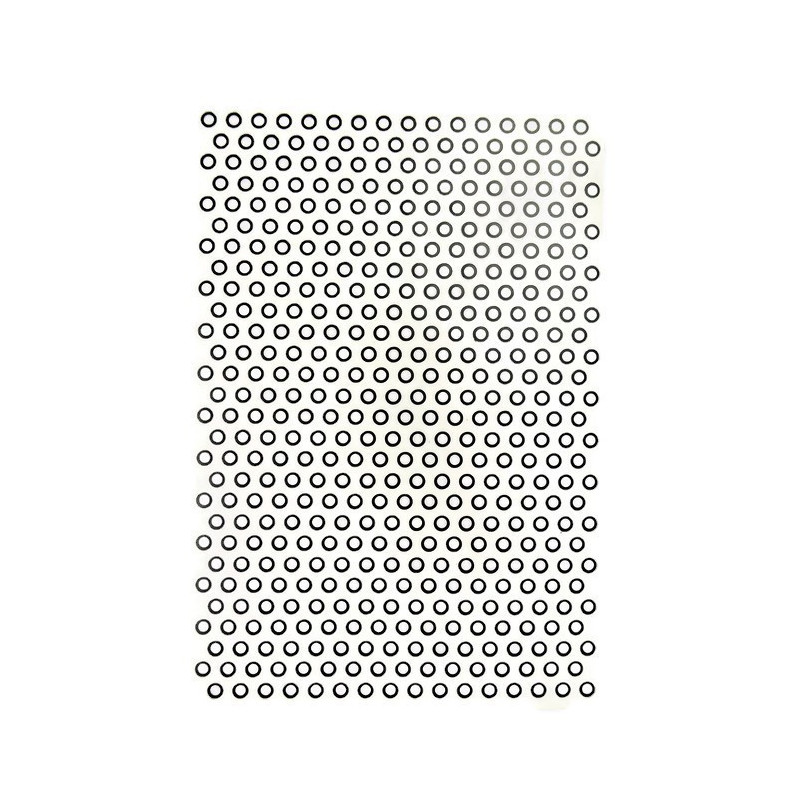  
Reference Points 5mm - Markers - 3D Scanning
$22.93 brutto
22.93 tax excl.

14 days to return
Withdrawal from contract within 14 days without giving any reason

Fast shipping
Items available in stock are shipped on weekdays within 24 hours
Reference points for 3D scanning. A4 sheet - 448 pcs
One A4 sheet contains 448 points.
The size is given as the diameter of the inner white field of the point.
Interial diameter: 5mm
Outer diameter: 9mm
Reference points are marked with the objects that you want to scan on the 3d scanner. This is the most popular method, and it relies on recognizing the positions of 3d stickers that are stuck on a scanned object. Tags can be of different sizes. It all depends on what object you are scanning. The rule is that the larger the item, the bigger the points have to be applied.
The measurement itself is that the scanner software scans the positions of a given marker and scans the scan once a complete polygon model is completed. It is assumed that one scan must see at least 3 reference points to locate it in space. The size of points for a given object is determined by the size of the measurement field and the resolution of the 3d scanner
Customers who bought this product also bought:
Magnetic reference points
Magnetic reference points