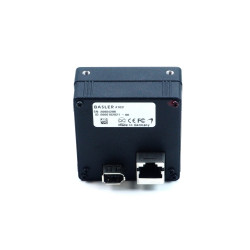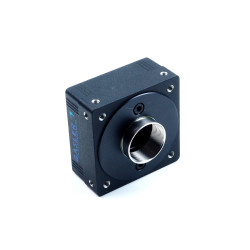  
Basler A102f camera
Kamera Basler A102f (Mono) 2/3" - Sony ICX285 CCD-Firewire
Monochrome c-mount camera. High resolution for precision work.
The A100f series includes 1.4 megapixel FireWire cameras suitable for a variety of applications. If you require superior image quality from cameras designed for industrial use, the A100f series is the right fit.
Features:
Excellent image quality
A small, rugged housing for easy integration
High sensitivity combined with a long exposure time capability (up to 5 seconds) for low light applications
100% quality checked and calibrated to give you consistent performance and reliability
Applications:
Microscopy and Medical Imaging
Semiconductor and Component Inspection
Manufacturing Quality Control
Intelligent Traffic Systems
Food and Beverage Inspection
Specification:
Data sheet
Total Lenght

62mm

Width

62mm

Height

35,5mm

Weight

205g