 
Double Wham Kit 310 mm x 310 mm / 12.2" x 12.2"
$131.10 brutto
131.10 tax excl.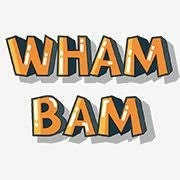 14 days to return
Withdrawal from contract within 14 days without giving any reason

Fast shipping
Items available in stock are shipped on weekdays within 24 hours
Double Wham set - a set with an adhesive pad for 3D printing.
Double Wham Kit 310 mm x 310 mm / 12.2" x 12.2"
Fits: Creality CR-10S and CR-10, Hictop CR-10, Hictop Hero d3, JG Aurora A5 and A5x, Artillery Sidewinder X1, Tevo Black Widow, Folger Tech FT-5, Creative3D Elf CoreXY, SainSmart Coreception CoreXY, BIQU Thunder, ADIMLab GantryWham Bam PEX Polymer Build Surface is more temperature resistance, performance, and material stickability than PEI. Simply remove after print - flex slighty to pop print!
The Flexible Build System includes:
- 1 Wham Bam Flexi Magnetic Base - high tempeature resistant up to 150 degrees with high temp 3M adhesive
- 2 Wham Bam Flexi Build Plate - spring steel
- 2 Wham Bam PEX Build Surface Custom Formulated PEX - with high temp 3M adhesive
- 1 Steel Wool 000 - for prepping your PEX Build Surface
Simply installation:
Clean your Heated bed and wipe with alcohol.

Apply the Wham Bam Magnetic Base to your Heated Bed just by peeling away backing from the pre-mounted adhesive.

Apply our Wham Bam PEX Build Surface or your build surface of choice to our Wham Bam Flexi Build Plates by simply cleaning with rubbing alcohol and peeling away protective paper from the pre-mounted adhesive backing.
High quality materials:
Wham Bam Flexi Build Plates are made from high quality spring steel thet won't kink or warp when you flex them, they just return back to shape! The SpringSteel has been formulated with a Chromium Alloy creating a rust proof steel for long life.
Magnets and films have all been formulated to sist over 150 degrees so you can heat your bed to high temps fo specialty filaments and not worry about loss of performance.
Wham Bam PEX Build Surface developed from a specially formulated polymer with a higher melt point than even PEI to attract most any filament without damaging the sheet. Prints easily pop off once cooled and flexed.